IMPORTANT UPDATE ABOUT PARKING AT THE WESTIN HOTEL: Due to street closings, the only approach to parking at the Hotel is from the NORTHEAST. You can access the front of the Hotel and underground parking from southbound Grand and Pershing Blvd. Follow the signs for Westin Hotel Access.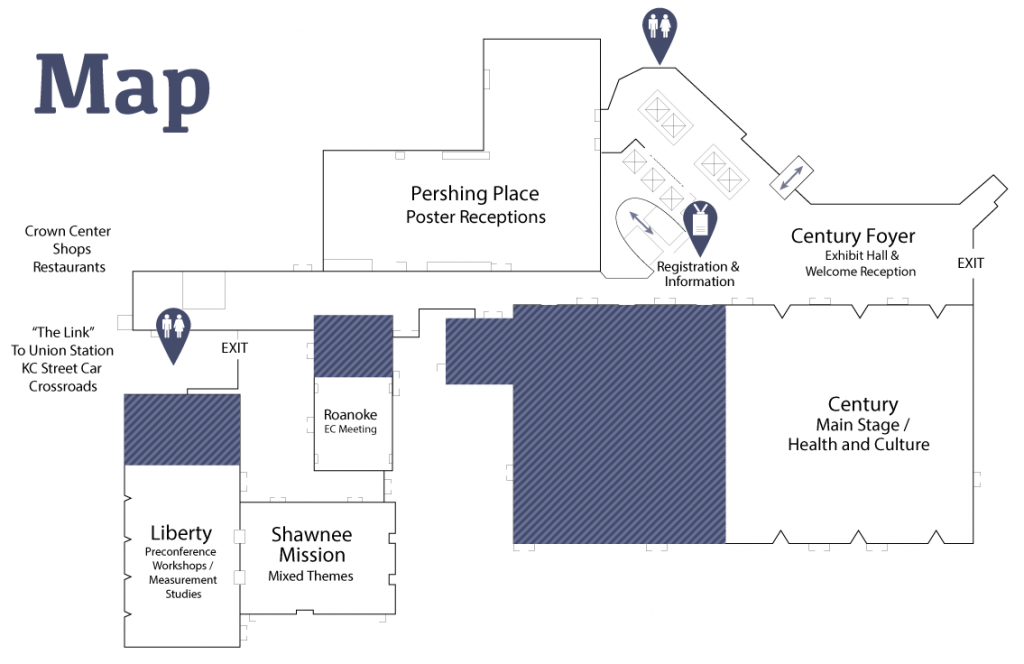 Food and lunch services at the conference
There are a number of places in and around the Westin Crown Center for food.
Freight House, located in Kansas City's Crossroads district, it is connected to the Westin by the KC Link pedestrian bridge through the Union Station and has three options: Fiorella's Jack Stack BBQ, Austrian dining at Grünauer, and Northern Italian cuisine at Lidia's
Plus other options available by the KC Street Car and nearby
Schedule Summary