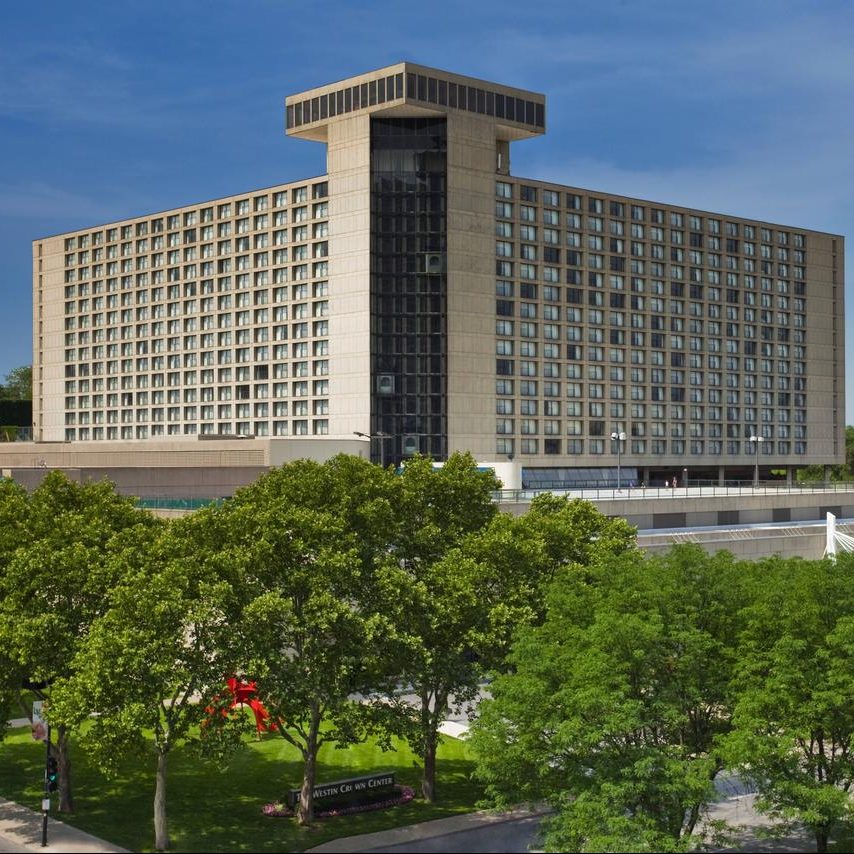 Accommodations
You can reserve your room at Westin Crown Center, home of the Gatlinburg Conference.  The discounted conference rate period has expired but rooms are still available at the Westin Crown Center. There are also other nearby options including the Sheraton Crown Center which is connected to the Westin by a pedestrian bridge "The Link".  Other nearby hotels along the Kansas City Streetcar route include Indigo Hotel, Crossroads Hotel, Hampton Inn and more.
Parking: Westin has garage parking for $25/day, $35 valet parking.  Across the street the Union Station has overnight parking available for $23/day. There are other nearby options which offer daytime and overnight parking.
Westin Crown Center
Perfectly placed amid celebrated downtown attractions, The Westin Kansas City at Crown Center is a haven of wellness and renewal. Embrace effortless relaxation in spacious hotel accommodations with Heavenly® Beds, floor-to-ceiling windows, large work desks and signature amenities. Upgrade to a Club-level room for Lounge amenities and complimentary breakfast. Thrill your palate with delectable American fare and refreshing cocktails at our hotel restaurant. Enjoy easy access to popular downtown attractions, including Union Station, Sprint Center, The Kansas City Convention Center, Crown Center and the Power & Light District. Bring your vision to life in versatile event venues for flawless meetings, weddings and social engagements. After a full day of business, shopping or sightseeing, revive in our sparkling pool or energize your body in our WestinWORKOUT® Fitness Studio with cardio equipment and free weights. Refresh, recharge and connect at The Westin Kansas City at Crown Center.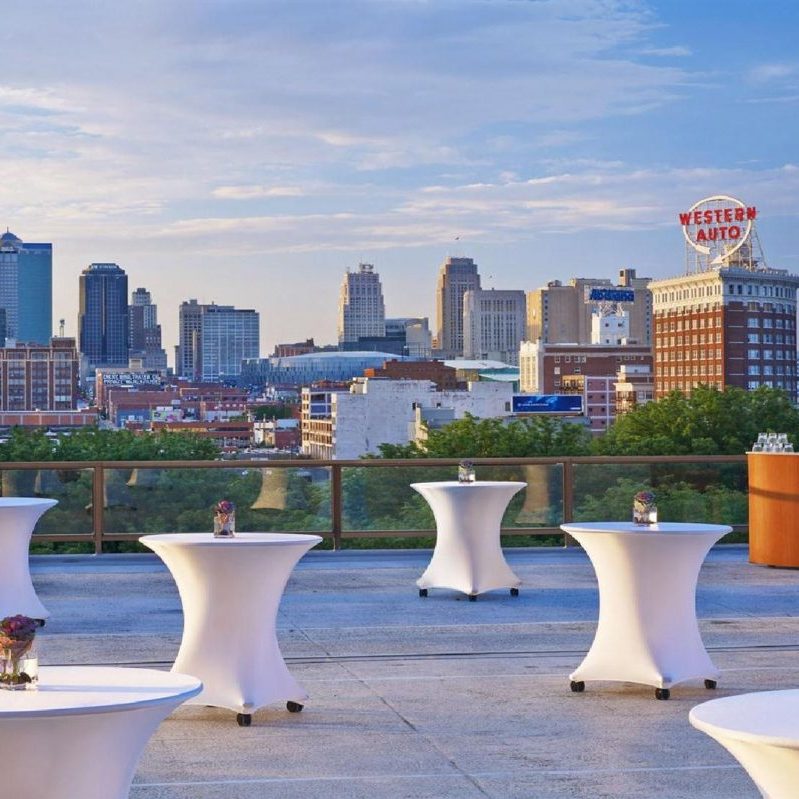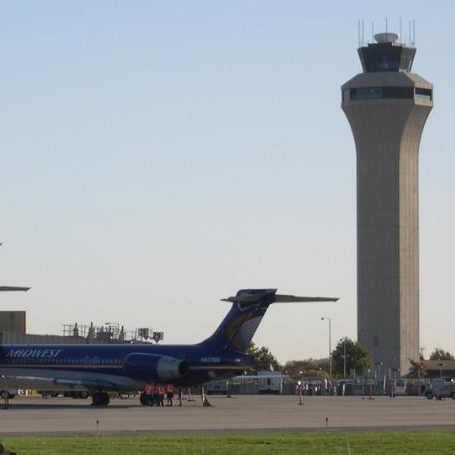 Getting from Kansas City Airport
Rideshare Services – Uber and Lyft services will pick up at any gate at one of the three terminals at KCI curbside areas as long as the spot is not designated for other services such as bus stop.
Rental Car Service – Kansas City Airport has rental car service for Ace, Alamo, Avis, Budget, Dollar, Enterprise, Fox, Hertz, National, Payless, and Thrifty.  All rental car companies share a Gray Rental Car Shuttle that stops at marked shelters at terminal medians
Taxi Service – Courtesy phones for taxi service are located both inside and outside the terminal at each bag claim area and at other strategic locations outside the terminal exits. Make sure that you give the dispatcher your exact location.  Fares may be pro-rated (shared) when the originating passenger requests it and all other passengers agree. If calling from a personal phone, call 816-243-2345.  Rates are $2.50 plus $2.10 per mile. Rates may vary due to traffic delays and waiting time.
Metro Bus Service – hourly metro bus services from Kansas City Airport route #229 / route name Boardwalk-KCI The regular fare one-way to or from KCI is $1.50. Reduced fare for eligible seniors, youths and persons with disabilities with a reduced farecard or Medicare card is $0.75. plan 1.5 hours for travel time
Transportation in Kansas City
Rideshare Services – Uber and Lyft services are available throughout Kansas City.
Rental Car Service – If you rented a car at the airport, parking at the Westin is available for $20 daily.  There are other nearby parking options as well at the Crown Center Complex.
Kansas City Streetcar – free to ride it runs from Union Station (connected to the Westin Hotel through the Link – accessible covered walkway) through downtown to the River Market District along the bank of the Missouri River. It makes sixteen stops from end to end and operates from 6 a.m. through midnight Monday through Thursday, 6 a.m. to 2 a.m. Friday, 7 a.m. to 2 a.m. Saturday, and 7 a.m. until 11 p.m. on Sundays.
Other Transit Options –
RideKC Bike: throughout Kansas City you can find bicycle docks by downloading the transit app.
RideKC Bus system: Fares run $1.50 depending on the route and they will accept cash, or you can buy 3-day unlimited passes on the transit app.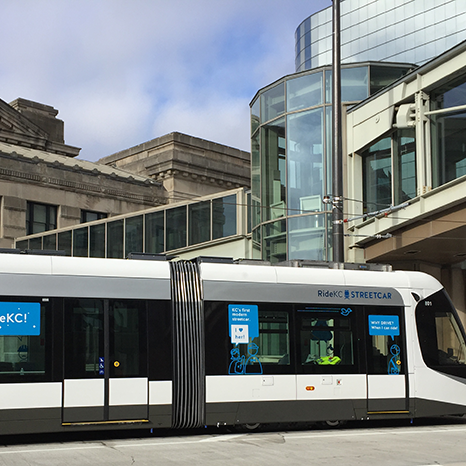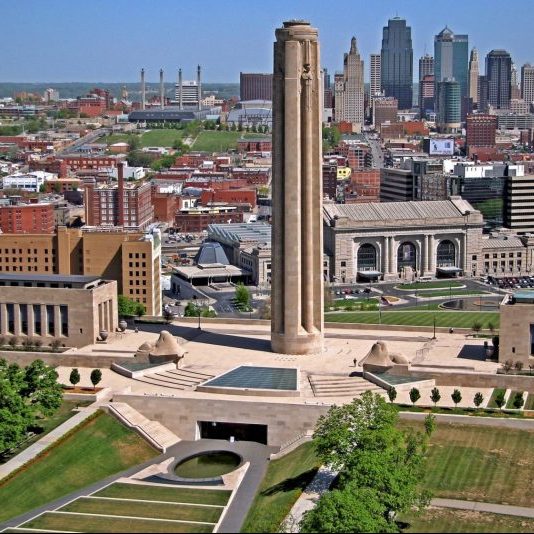 Cultural Activities in Kansas City
Kansas City is known for Fountains, Sports, Barbeque Food and Jazz.  In addition to this there is a lively art and food scene near the Crown Center district of Gatlinburg Conference easily accessible by RideKC Streetcar.
National WW1 Museum and Memorial – filled with objects, history and personal experiences from the WW1.  Admission also gets your access to the Liberty Memorial Tower with spectacular views of the city.
Kansas City Union Station – at over 100-years old this beautiful historical building now has restaurants and science museum, model train and planetarium.
River Market – Full of antique shops, restaurants, a historic steamboat museum, and parks along the Missouri River.
Outside of Streetcar route
Jazz District – located at the famed corner of 18th and Vine, this district has many live music clubs, the Negro Leagues Baseball Museum, and barbeque.
Activities for Children
Dining
Downtown Kansas City has a thriving restaurant scene with a lot of different options to enjoy.
Freight House, located in Kansas City's Crossroads district, it is connected to the Hyatt by KC Link pedestrian bridge through the Union Station and has three delicious options Fiorella's Jack Stack BBQ, Austrian dining at Grünauer, and Northern Italian cuisine at Lidia's
Breweries, if you want to try some local craft beers, Kansas City has plenty of options in the crossroads and downtown areas, including Boulevard Brewery, Brewery Emperial, and Strange Days.
During conference day, quick lunch options are at the hotel and adjacent Crown Center shopping center. You can try one of the BBQ places Three Little Pigs BBQ or Burnt End BBQ. Have a train deliver a burger right to your table at Fritz's Railroad Restaurant. For a full list of nearby lunch options.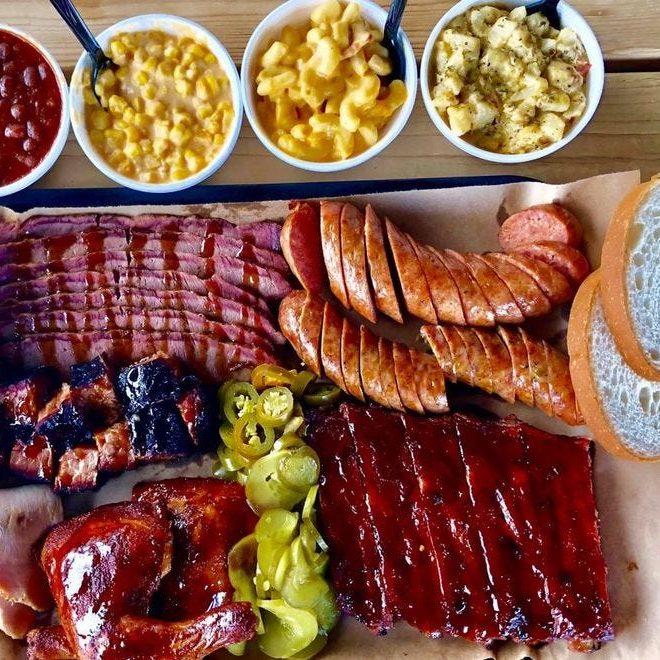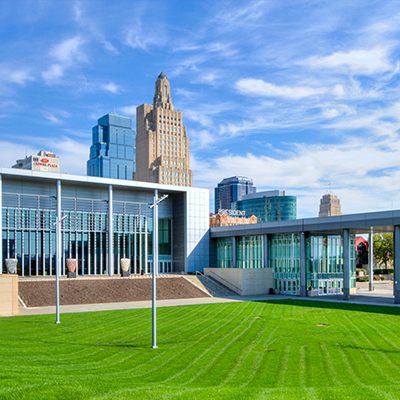 Accessibility
Creating an accessible Gatlinburg conference for everyone is our priority.  If you have any concerns, questions or requests for accommodations please email us at gatlinburg@ku.edu.
Kansas City visitor center has also compiled a list of accessibility resources.
Crown Center has information on accessibility resources.
The Link is an elevated pedestrian walkway that connects the conference hotel to Crown Center Complex and Union Station and KC Streetcar it is accessible via hotels at each entranceway.
If you require Communications Access Realtime Translations (CART) or ASL interpreter for the conference sessions please email us at gatlinburg@ku.edu so that we can make arrangements.