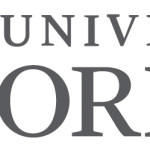 Website University of Oregon
Dear friends and colleagues,
I wish to share an exciting opportunity at the University of Oregon in the Department of Special Education and Clinical Sciences. We are searching for an Endowed Chair in Early Intervention who will join our department at the rank of associate or full professor. We seek an established scholar to join our faculty as the Bricker/Squires Chair of Early Intervention. The successful candidate will have expertise, and a demonstrated record of scholarship, focusing on early intervention and early childhood populations. We are particularly interested in a scholar with a demonstrated track record of conducting research and scholarship on the intersection between early intervention, and racial, cultural, and/or linguistic diversity. We are equally committed to increasing the diversity of our faculty. Scholars from historically marginalized backgrounds are strongly encouraged to apply.
https://careers.uoregon.edu/en-us/job/527575/brickersquires-faculty-chair-in-early-intervention-associate-or-full-professor
Please share this announcement broadly with colleagues and past students. We would love to field your questions about the position!
Best wishes for Fall (and what's shaping up to be another crazy year).
Warmly,
Laura Lee