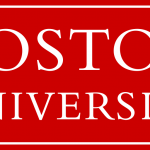 Boston University
Boston University College of Health and Rehabilitation Sciences: Sargent College is one of the country's leading schools of health and rehabilitation sciences. Home to more than 1300 undergraduate and 450 graduate students, Sargent College combines outstanding faculty and cutting-edge research to provide superb education and clinical experiences. The college has more than 25 on-campus research facilities, clinical centers, and labs. It offers top-ranked degree programs in occupational therapy, physical therapy, speech, language and hearing sciences, health science, athletic training, human physiology, behavior and health, and nutrition.
Under the guidance and supervision of the Chair of the Department of Occupational Therapy, the Senior Research Coordinator will provide highly skilled research and administrative support to the chair to advance her academic and research agenda. The Senior Research Coordinator will have broad responsibilities spanning both administrative and research-related areas. The duties are varied, dynamic, and rely on a versatile skill set. The position provides an excellent opportunity to gain valuable experience and skills in public health planning, research facilitation, and become part of a vibrant, growing college community.
Essential Functions:
Contribute to the design, coordination, and conduct of sponsored research projects.  Perform literature reviews and summarize findings.  Participate in data collection, experimental design and the running of experiments.  Responsible for maintaining various databases including participant database.  Assist in preparation of grant applications, manuscripts, and presentations.
Provide insight and contribute to the development of assessment batteries. Support data collection and administer qualitative data interviews.  Recruit, assess, and characterize human subjects. Manage study participant recruitment, determination of eligibility, and administer informed consent process.  Safeguards the confidentiality of materials and participant identity.
Maintain documentation as needed for projects and programs. Send audio files for transcription and organize transcripts. Prepare and organize citations. In close coordination with PIs, review IRB protocols. Help prepare initial, modifications, and continuing review applications for expedited IRB review or exempt determinations.
Contribute to the overall success of the of the department by providing complex administrative support to foster communication, collaboration, and alignment among department members and key stakeholders. Using discretion and independent judgment to represent the chair in various capacities, including convenings, team-wide meetings, and high visibility events.   Help define priorities, craft agendas, track progress vs departmental priorities for both the chair and faculty stakeholders.  Anticipate and proactively suggest solutions to administrative challenges.
The Senior Research Coordinator will sustain and support a culture that celebrates the diversity of individuals and ideas, which values accountability, collaboration, and innovation. Sargent College believes the cultural and social diversity of our faculty, staff, and students is vitally important to our academic mission of excellence. We welcome candidates who support our commitment to ensuring BU is an inclusive, equitable, and diverse place where everyone can thrive.
Required Skills
A cover letter is required for consideration; additional writing samples may be required.
Required
Master's Degree with 1-3 years of related experience.
Proficiency in Microsoft Suite software.
Ability to successfully meet deadlines and to handle with confidential information with discretion.
Demonstrated success with project management.
Preferred
Knowledge of research methods with experience using Qualtrics or REDcap.
Familiarity or prior experience with grant application processes.
Experience working with human subjects preferred.
Close attention to detail with the ability to work on multiple projects simultaneously and ensure accuracy.
Excellent interpersonal skills and the ability to work within a diverse community. Proven communication skills.
A collaborative work approach with the ability to shift responsibilities as needed to support team members. Able to be proactive, resourceful, and respectful on a team.
A willingness to explore, understand, and appreciate diverse perspectives.
An orientation which strives for continuous improvement, creativity, flexibility, and growth mind-set.
We are an equal opportunity employer and all qualified applicants will receive consideration for employment without regard to race, color, religion, sex, sexual orientation, gender identity, national origin, disability status, protected veteran status, or any other characteristic protected by law. We are a VEVRAA Federal Contractor.
Tracking Code
4687
Job Location
Boston, Massachusetts
Position Type
Full-Time/Regular
Salary Grade
Grade 47