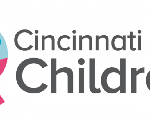 Cincinnati Children Hospital
Cincinnati Children's Hospital Medical Center (CCHMC) announces the availability of a Research Postdoctoral Fellowship focused on research related to Autism Spectrum Disorders, Fragile X Syndrome, and Angelman Syndrome, within the Divisions of Developmental and Behavioral Pediatrics as well as Child and Adolescent Psychiatry. CCHMC is one of the largest children's hospitals in the country with a reputation for excellence and innovation in clinical care, teaching, and research. CCHMC was recently ranked second of pediatric hospitals by the US News & World Report, ranks third among pediatric medical centers in National Institutes of Health (NIH) funding, and hosts one of the nation's largest fellowship training programs in pediatric/child psychology.
This 1-2 year research fellowship position is within the clinical research labs of Dr. Craig Erickson and Dr. Rebecca Shaffer whose research focuses on Autism Spectrum Disorders, Fragile X Syndrome, and Angelman Syndrome. The fellow will serve as a member of a multidisciplinary research team including child psychiatrists, licensed clinical psychologists, a research nurse, and research coordinators. Clinical training will focus diagnostic testing for autism spectrum disorders and developmental and cognitive assessment for a wide range of functioning levels as well as group treatment interventions. Opportunities within research are extensive, including electroencephalography (EEG), functional near-infrared spectroscopy (fNIRS), eye tracking , heart rate monitoring, neurocognitive measures, and parent-report measures both in the context of behavioral interventions and pharmaceutical drug trials as well as phenotyping studies. Fellowship training will take place in both outpatient, intensive outpatient, and inpatient settings. The position includes the option of additional clinical training rotations within the Division of Developmental and Behavioral Pediatrics including short term behavioral interventions, diagnostics, and/or group treatment interventions (Director: Rebekah Ridgeway, Psy.D.; Rebekah.Ridgeway@cchmc.org).
Fellowships in the DDBP are part of a larger network of Psychology Fellowships at CCHMC, with associated didactic and professional development training.
Applicants must have:
doctoral degree in clinical psychology from an APA approved program
completed an APA approved internship
defended their dissertation prior to beginning the fellowship.
Experience in behavioral and cognitive assessment, data analysis, and strong writing skills are required.
Start Dates: Between July and September 2021. Stipends will be at the current NIH levels for each year of training. Across our academic community, there is a strong commitment to recruit, train, and retain trainees and faculty of diverse and underrepresented backgrounds. Please visit our website for fellowship information, including Application Instructions
For specific inquiries regarding the lab, contact Rebecca Shaffer (Rebecca.shaffer@cchmc.org). For general assistance, applicants may contact the Psychology Fellowship Coordinator Samantha Losekamp, (samantha.losekamp@cchmc.org) or Co-Directors of Psychology Fellowship Training, Meg H. Zeller, Ph.D. (meg.zeller@cchmc.org) and Stephen P. Becker, Ph.D. (stephen.becker@cchmc.org).
The application deadline is Wednesday, January 6, 2021.