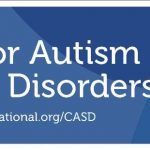 Children's National Hospital
Children's National Hospital, Washington D.C.
The Center for Autism Spectrum Disorders (CASD) at Children's National Hospital is currently recruiting a full-time postdoctoral fellow specializing in autism spectrum disorders for a recently funded R01 hybrid effectiveness-implementation trial. This project tests the effectiveness of a school based executive function intervention for transition-age youth with ASD and simultaneously examines implementation outcomes and contextual factors influencing implementation using mixed-methods approaches. Appointments will be made for one year, with a second year re-appointment expected and third year re-appointment possible based on review of the fellow's progress.
Fellowship Description
This project is funded through the National Institute of Mental Health (R01MH124772; PI: Cara Pugliese, PhD). The start date of the fellowship is flexible but can be as early as February 2021. Specific responsibilities will include:
Assisting with school and participant recruitment and retention
Conducting participant assessments and diagnostic confirmation (ADOS-2)
Performing school-based interventionist fidelity assessments
Conducting semi-structured interviews with interventionists
Assisting with training and supervising research staff
Assisting with mixed-methods data analysis, including coding interview transcripts
Manuscript preparation and submission to peer reviewed academic journals
Presentation of findings at professional conferences
The fellow will benefit from access to broader training opportunities within CASD alongside clinical fellows. There is a potential to obtain supervised professional experience hours for psychology licensure both via study assessments and supervised diagnostic and developmental assessment and treatment opportunities within the broader neuropsychology department.
About CASD
CASD is the largest multidisciplinary pediatric autism program in the Washington, D.C., region. Our mission is to excel in care, advocacy, research, and education through:
Providing a quality health care experience for our patients and families through a coordinated program of state-of the-art clinical services
Improving health outcomes for children regionally, nationally, and internationally by educating the next generation of clinicians in best practices for autism evaluation, diagnosis and treatment
Creating innovative solutions to pediatric health challenges by conducting research that includes and reflects the neuro-diverse population we serve
Embracing neurodiversity and welcoming autistic individuals as collaborators, research trainees, students and staff members
Qualifications
Applicants must have completed an APA/CPA-accredited doctoral program in psychology (Clinical preferred). Substantial prior clinical experience with youth on the autism spectrum is required, and experience administering the ADOS-2 is preferred.
The ideal candidate will have a record of meaningful participation and productivity in relevant autism research and/or a strong interest in intervention science and implementation of interventions in real-world settings, such as public schools.
Applicants must have excellent interpersonal, communication, and written skills and work well both independently and in collaborative environments.
Applicants for this position will need their own car as our research occurs at multiple locations that are not easily accessible with public transportation.
Benefits
Salary is competitive, and Children's National offers excellent health benefits, paid vacation and sick leave, and time to attend national conferences. The fellow will have private office space and free parking at our Rockville office. Children's National Hospital is an equal opportunity employer with a strong institutional commitment to diversity in all areas.
Application Procedures
Applications are accepted on a rolling basis. Qualified applicants will be invited for virtual interviews. Applicants should submit a letter of interest describing clinical and research interests, a curriculum vitae, and three letters of recommendation to:
Alyssa Verbalis, Ph.D., Clinical Research Program Lead
Center for Autism Spectrum Disorders, Division of Pediatric Neuropsychology
Children's National Hospital
15245 Shady Grove Road, Suite 350
Rockville, MD 20850
averbali@childrensnational.org