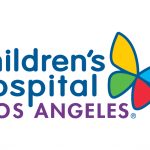 Children's Hospital Los Angeles
Overview: The neuropsychologist in the Division of Neurology will provide complete and appropriate neuropsychological evaluations for a wide variety of neurosurgical and neurological patients. Collaborates with treating physician and allied health professional team to plan and direct each individual patient's treatment program. A faculty appointment in the Division of Neurology may be considered based on applicants experience and academic interests.
Essential Responsibilities:
Performs clinically indicated neuropsychological evaluation of patients with actual and suspected neurological diseases and disorders.
Prepares comprehensive written assessment reports which may include diagnostic impressions.
Provides consultation with regard to cognitive and behavioral rehabilitation for patients with neurological disorders (e.g. epilepsy, developmental delay, stroke).
Uses neuropsychological test results to inform planning for pediatric epilepsy surgery.
May act as a liaison between neurology and other medical departments to develop appropriate triage and treatment programs for patients with complex medical and psychological/psychosocial needs.
Participates in clinical activities with neurologists, epileptologists, and neurosurgeons.
May make recommendations for community resources to meet the needs of the patient's treatment. Refer to relevant social service agencies and community organizations to meet the needs of the patient's treatment.
Supervisory Responsibilities:
May provide clinical supervision to doctoral psychology interns, postdoctoral psychology fellows, and other mental health trainees or medical residents as necessary.
May provide direct intervention with patients, specific to neuropsychological issues, including psychotherapy and/or family consultation where indicated. Treatment may include direct intervention and program development as well as consultation with other professionals and family members.
Minimum Qualifications/Work Experience: 4 years prior licensed experience supervising clinical services provided to children and families. Prefer familiarity with children and families coping with pediatric illness. Bilingual English/Spanish preferred.
Education/Licensure/Certification:
Educational Requirements: Graduate of an accredited Pediatric Neuropsychology School per California state regulations. Completed a two-year post-doctoral fellowship in clinical neuropsychology in accordance to Houston Conference guidelines.
Licenses/Certifications: Valid and current license as a PhD or PsyD in the state of California. Certified to treat Pediatric population.
How to apply: Application could be submitted directly through the CHLA Careers website: https://jobs.chla.org/careers-home/jobs/32289?lang=en-us. For more information, please email Diana Babayan (DBabayan@chla.usc.edu).