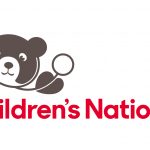 Website Children's National
Center for Autism Spectrum Disorders at Children's National Hospital
The multidisciplinary Center for Autism Spectrum Disorders (CASD) at Children's National Hospital in Washington, D.C., is currently recruiting a Licensed Neuropsychologist/Psychologist with experience and training in Autism Spectrum Disorders.
This position is a faculty appointment in the George Washington University School of Medicine involving responsibilities for clinical service and clinical and didactic training of neuropsychological/ psychological fellows and medical residents, interns, and doctoral students. All career levels are encouraged to apply.
About CASD: CASD is the largest multidisciplinary pediatric autism program in the Washington, D.C., region. We value trainee diversity, cultural competence, and ability to contribute to our work with diverse and underserved populations. Our mission is to excel in care, advocacy, research, and education through:
• Providing a quality health care experience for our patients through state-of the-art clinical services.
• Improving health outcomes for children regionally, nationally, and internationally by educating the next generation of clinicians in best practices for autism evaluation, diagnosis and treatment.
• Creating innovative solutions to pediatric health challenges by conducting research that includes and reflects the neuro-diverse population we serve.
• Embracing neurodiversity and welcoming autistic individuals as collaborators, research trainees, students and staff members.
• Creating an inclusive environment and dismantling systems of inequity. We celebrate diversity in our trainees and our colleagues at all levels, promote cultural competence, and seek providers who strive to contribute to our work with diverse and underserved populations.
Please see the attached brochure and distribute to anyone who may be interested.
Applications should be sent to :
Vanessa Mpengo
Operations Coordinator, Division of Neuropsychology/Children's National
vmpengo2@childrensnational.org
Feel free to email me with questions (ainge@childrensnational.org).