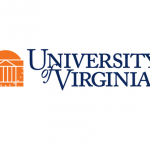 University of Virginia
The Autism Spectrum and Neurodevelopmental Disabilities Service at the UVA School of Education and Human Development Sheila C. Johnson Center for Clinical Services (SJC) is seeking applications for a full-time postdoctoral position. The incumbent will provide psychological evaluations and associated services to individuals and families in an outpatient setting. The focus of the position is on specialized and comprehensive evaluation services to toddlers, children, adolescents, and adults presenting with concerns related to neurodevelopmental disorders. Common differential diagnoses include autism spectrum disorder (ASD), ADHD, developmental delay, language disorder, intellectual disability, anxiety/mood disorders, and learning disabilities. Participation on an interdisciplinary autism assessment team is a core part of postdoctoral training; children are referred to this team from UVA Hospital providers and often present with medical complexity (i.e., genetic disorders, congenital heart disease, cerebral palsy, seizures). Fellows in this clinic work collaboratively with providers and trainees from other disciplines, including psychology, speech-language pathology, developmental pediatrics, and family navigation. Fellows take part in all aspects of evaluation, including diagnostic interviews, planning test batteries, test administration and interpretation, providing feedback to parents, and report writing. Experience with comprehensive assessment (i.e., cognitive, achievement, social/behavioral, adaptive) and gold standard autism diagnostic tools (Autism Diagnostic Observation Schedule, 2nd Edition) is preferred.
Although Fellows' primary responsibilities include supervised and interdisciplinary evaluations, working towards professional autonomy/expertise, they may also engage in outpatient, evidence-based intervention with children, adolescents, or young adults with autism/developmental disability. The SJC provides parent training interventions for challenging behavior in the context of developmental disabilities (e.g., sleep problems, toileting problems, mild behavioral feeding problems, and adaptive skill deficits), as well as parent training for building social communication skills in toddlers with autism. Individual therapy services include cognitive behavioral therapy for ASD and comorbid anxiety/depression, as well as emotional regulation, social skills, and executive functioning interventions. Evidence-based group interventions address social skills in children, adolescents, and young adults.
Fellows participate in the Blue Ridge Leadership Education in Neurodevelopmental Disabilities (LEND) Program, which provides interdisciplinary training for future leaders in the field of developmental disabilities. Opportunities also exist to take part in clinical research, program development, and community outreach. This is a 1-year position with an option to be a 2-year position; the second year is contingent upon the fellow's continued progress, performance, and interest.
Requirements:
Doctorate in clinical psychology from an APA accredited program.
Completion of an APA accredited internship.
Licensed or license eligible.
One-year or equivalent experience delivering psychological evaluations in a supervised setting.
Experience in diagnosis and evaluation of autism spectrum disorder (ASD).
Anticipated Hiring Range: $48K-$52K commensurate with candidate's experience with UVA benefits.
Application Instructions
Review of applications will begin immediately and the posting will stay open until filed.  Selected Post Docs must have their completed PhD and be able to begin work by July or August 2022.. This is a 12-month appointment with the possibility of renewal contingent upon satisfactory performance, productivity, demonstrated financial viability of the position, and will be governed by UVA policy for post doc renewals.
Complete an application online and attach the following:
Cover letter
CV/resume
Contact information for three references (name, title, relationship, email address, and telephone number)
Attach all documents into the resume submission field, multiple documents can be submitted into this one field. Alternatively, merge all documents into one PDF for submission. Internal applicants must apply through their UVA Workday profile by searching 'Find Jobs'.
For questions about the position, please contact Dr. Peter Tuerk, Director of the SJC and Professor of Education, and Dr. Erica Rouch, ASD Service Lead and Assistant Professor of Education. For questions about the application process please contact Margaret Weeks, Academic Recruiter. For additional benefit information, visit the benefits page for postdoctoral associates at UVA.
UVA's Sheila C. Johnson Center for Clinical Services at the School of Education and Human Development provides effective transdisciplinary clinical services for individuals of all ages, incorporating the expertise of licensed professionals and faculty with graduate training programs that span a broad range of clinical specialties, including clinical psychology, autism-services, speech and language pathology, audiology, and reading.
Our Mission statement:
To implement high-quality multidisciplinary programing that furthers state-of-the-science clinical services, training, and research related to child, family, community, and school-based mental health, communication, and educational needs.
To serve the Commonwealth through the provision of evidence-based interventions and assessments, and to provide a vibrant, welcoming, and safe clinical environment for students to learn and serve in.
Physical Demands
This is primarily a sedentary job involving extensive use of desktop computers. The job does occasionally require traveling some distance to attend meetings, and programs.
COVID Vaccination Requirement
Due to the scope of President Biden's Executive Order 14042 issued in early September, all University employees, including remote employees, must receive their final vaccination dose by January 4, 2022, unless they have a University-approved religious or medical exemption. The University has updated policy SEC-045 to reflect these new requirements.
If hired by the Academic Division, excluding School of Medicine, School of Nursing, UVA Physicians Group, and the Health Systems Library, you will be required to provide proof of vaccination or be willing to be vaccinated by January 4, 2022. Academic employees may apply for a University-approved medical or religious exemption.
Note: Some medical and safety-sensitive positions require vaccination and are not eligible for an exemption. For more information on how vaccination requirements will apply to you, please visit the UVA New Hire Vaccination Requirements webpage.
The University of Virginia, including the UVA Health System which represents the UVA Medical Center, Schools of Medicine and Nursing, UVA Physician's Group and the Claude Moore Health Sciences Library, are fundamentally committed to the diversity of our faculty and staff.  We believe diversity is excellence expressing itself through every person's perspectives and lived experiences.  We are equal opportunity and affirmative action employers. All qualified applicants will receive consideration for employment without regard to age, color, disability, gender identity or expression, marital status, national or ethnic origin, political affiliation, race, religion, sex (including pregnancy), sexual orientation, veteran status, and family medical or genetic information.